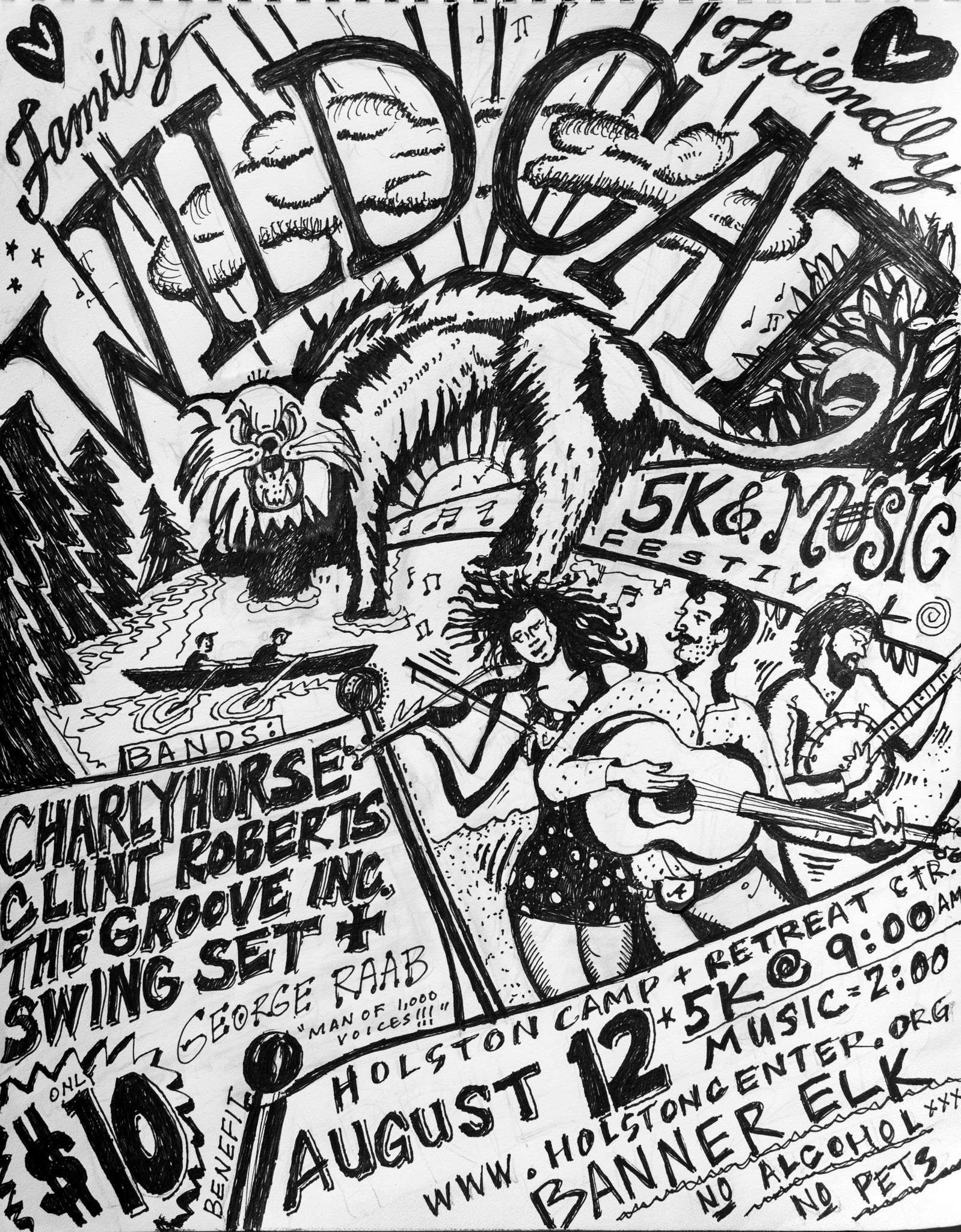 Wildcat Music Festival
The Second Annual Wildcat Music Festival  is scheduled for Saturday, August 12 at Holston Presbytery Camp and Retreat Center in Banner Elk, NC. Proceeds benefit the mission of the camp which is to transform lives: minds, bodies, and spirits.
The Wildcat Music Festival is a family friendly event staged on the banks of Wildcat Lake that features bands, food vendors, and activities. Music and festivities start at 2:00 pm and ends at 10:00 pm.
Nationally recognized, Little King recording artist, Chuck Johnson and CharlyHorse are the featured band blending original alt country, bluegrass, and roadhouse rock into powerful live performances. The High Country's own Swing Set will lead off the afternoon with a set of big band sounds from the 40's and 50's. Swing Set features a full section of horns delivering danceable jazz beats and melodies from the swing era. Nashville singer/songwriter Clint Roberts is touring following the release of his EP "Where the Heart Is". Roberts echoes the alt folk/country sounds established by Jason Isbell, Chris Stapleton and, Sturgill Simpson. The Groove Inc. will bring their energetic show of soul, rock, blues, and R&B to the main stage next. These seasoned musicians give a energetic performance that is sure to have the crowd on their feet. Georg Raab, "Man of a Thousand Voices" is a special guest on the side stage.
Admission to the festival includes use of beautiful Wildcat Lake including swimming, canoes, kayaks and fishing. Horseshoes, Bocci Ball and Cornhole are available for play as well as kids races and games. Local food truck vendors Carolina Bar-B-Q from Newland and Fast Eddies Hot Dogs and Hamburgers of Beech Mountain will provide refreshments. Sorry, no alcohol will be served. "Billy C." will be the master of ceremonies and will keep the action moving at the Wildcat Lake stage sponsored by Eagles Nest Realty of Banner Elk.
Jim Austin, Director of Holston Presbytery Camp and Retreat Center, says, "We are blessed to have Eagle's Nest and Mountain Community Bank as sponsors to our annual event. Bill Close of Beech Mountain has been invaluable in planning and arranging musicians for the event. It's a stellar lineup with music that will please everybody. Most of all, it is a chance to provide support for our Christian program that provides summer and day camp for kids as well as retreats for groups. I hope everyone will come to enjoy Wildcat Lake while listening to good music."
Holston Presbytery Camp and Retreat Center was started in 1955. It is a ministry of the Presbyterian Church (USA) and open year round to host group events, especially summer camp for youth. For more information visit www.HolstonCenter.org or call Jim Austin at (844) 465-7866.
The mission of Holston Center is to invite all people to experience a transformation of mind, body, and spirit within a safe and enriching environment.
CONTACT US
PO BOX 428
Banner Elk, NC 28604
Sign Up for Our Newsletter