Lead, Learn, Laugh and Love at Summer Camp!
Do you love being with kids? Do you enjoy the camping experience? Is your faith leading you to a path of discovery and challenge? Do you wish to share your knowledge and experiences? Do you want to make a positive impact on a kid's mind, body and spirit?
This job is not easy nor for the faint of heart. There are physical and emotional demands, long days and challenging relationships. But there are rewards too: smiles, laughter, achievements, confidence, friendship, understanding, and, of course, S'mores.
We are seeking young men and women who exemplify their Christian faith by practicing patience, kindness, honesty, respect, and love. We are searching for those who can give unselfishly of themselves, who can teach without lecturing, who can redirect without anger, who display enthusiasm, courage, and creativity in the face of rainy weather and unforeseen circumstances.
What are your special talents? We want team members who can lead in multiple roles. For example: can you sing or play an instrument? Can you lead kids in arts and crafts? Can you show kids how to swim? What can you teach kids about outdoor backpacking? You bring skills and talents to the camp, you are a treasure for all to share.
If you are accepted, we start with two weeks of staff training: on the trail, on the water and in the classroom. We will get to know one another and begin to work as a team. We will learn the skills to be safe in our activities. We will learn to be leaders. Please refer to our summer camp schedule.
Please see the job titles and descriptions on this page. You may also refer to the Personnel Policies to familiarize yourself with our camp policies. If you would like to apply, you can find the link to the application forms on this page. Thank you for your interest in Holston Camp.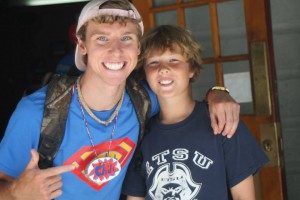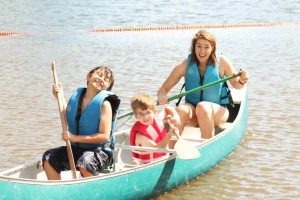 Volunteering at Summer Camp
Yes, we need Volunteers but we can only accommodate so many on a weekly basis. Opportunities include Chaplain of the Week, kitchen help, van driver (must be at least 25 years old), grounds maintenance, and other areas as required.  Please fill out the Application for Volunteers.  You will be subject to a background check! If accepted, we will provide you with room and board for your services. Please note that if you bring family members with you, that we will have to charge for their room and board.
Summer Staff Jobs and Descriptions (If you are interested in a position, please fill out an application at the bottom of this page and submit it to our office.)
Summer Camp Counselors–(13 positions available-7 women and 6 men) Counselors are responsible for the oversight and care of campers in cabins and at meal times. They provide motivation, encouragement, and a willingness to engage with each camper in a supportive way. Counselors must be creative and dedicated to building a Christian community within their small group. Counselors will lead and/or facilitate activities according to their particular skills or special talents. Counselors must be responsible, mature, and conscientious as they lead with patience, kindness, compassion, and love. Counselors make a camper's experience memorable by nature of the close-knit relationship that small-group camping provides. Experience with children is essential. Download Summer Counselor Job Description.
Summer Day Camp Counselor—(2-3 positions available) The Day Camp Counselor provides supervision and guidance to Day Campers (Boomers) and leads Day Campers in age-appropriate games and activities; helps resolve disputes between campers; promotes a safe environment; provides creative leadership; and reports any incidents to the Day Camp Program Director. Previous experience working with youth is required. Local commuter wanted. Download Summer Day Camp Counselor Job Description.
Summer Day Camp Program Director—(1 position) The Day Camp Program Director provides guidance and creative leadership to Day Camp Staff. The Day Camp Director oversees the Day Camp program, Day Camp Counselors, and Day Campers. The DCPD maintains a safe, clean and comfortable environment for Day Campers and staff; offers conflict resolution between staff and between campers; and acts as the main contact for parents at beginning and end of day. Previous experience working in a classroom, as a camp counselor, or with youth groups is required. Classroom and staff management skills are necessary. Download Summer Day Camp Director Job Description.
Rustic Ranger—(1 position) The RR is a unique position for an individual with unique skills and abilities. The RR lives in the Rustic Camp area while providing support and leadership to Rustic Camp campers. Responsibilities include: maintaining a fire which provides hot water to the bathhouse; maintaining fires in campsite cook shelters for breakfast and dinner; coordinating food delivery to campsites; helping Counselors with day-to-day needs, notifying SPD and Camp Director of any emergencies, issues, or needs that occur at Rustic Camp; and being the primary leader in evening activities such as songs, stories and games in Rustic Camp. Outdoor cooking and living skills are essential. Previous camping experience is necessary.